Thank you for signing up to receive emails from us on the latest mortgage rates and interesting home ownership news.

You will receive a confirmation email from donotreply@migroup.ca with a link that you will need to click on to confirm your email address.

We value your interest and look forward to keeping in touch with you!
Quick Links
Current Rates
| | |
| --- | --- |
| Terms | Our Rates |
| 6 Months | 3.10 % |
| 1 Year | 2.99 % |
| 2 Years | 3.24 % |
| 3 Years | 3.09 % |
| 4 Years | 3.54 % |
| 5 Years | 3.24 % |
| 7 Years | 3.44 % |
| 10 Years | 3.99 % |
| Current Prime | 3.45 % |
| 5 Year Variable | 2.40 % |
Industry Associations...


'Conditional on Financing': The Most Important Part of Your Offer
2017-06-07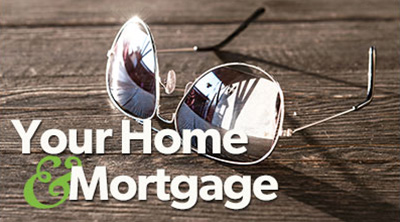 When you find the condo or house of your dreams and want to make an offer, do you need a financing condition? Unless you can pay cash for the home, then yes you do. That little phrase – "conditional on financing" – is an important protection for buyers.
When an offer to purchase is made "conditional on financing", we gain the time needed i.e. 3 to 5 days to ensure that you are fully approved for the necessary funds. Your lender needs to feel as comfortable about the property as you do and will likely conduct an assessment. After all, the property is the lender's security if something goes wrong. Even if you have a mortgage preapproval, the lender may decline the property for reasons such as:
The address may be just outside the acceptable location perimeter for the lender.
Concern over a former grow op, an environment matter, or zoning issues.
The appraisal may not match the offer you've made.
Don't let the rush to buy overcome common sense. A preapproval is a guideline only, and a lender could disregard it: especially if your income or financial situation has changed. That "conditional on financing" gives you time to confirm with the lender, and to withdraw the offer if the lender's queries turn up something negative about the house.
An offer without conditions leaves you and your family on the hook. If the financing falls through, you will lose your deposit, and could be sued by the seller. It's not the happily-ever-after scenario you envisioned when you made your offer. If you really want to put in an offer with no financing conditions, I can assist you in mitigating your risk i.e. review the strata docs, listing information, and contact the lender and insurer about the property prior to writing the offer, which can help eliminate some of the risk but nothing can be 100% guaranteed. Let me help you make sure your homebuying journey has a happy ending.
Home Appraisals 101
When you get a new mortgage, an appraisal of the subject property is often required by your lender. An appraisal is an unbiased determination by an accredited appraiser of the estimate of the current fair market value of the property. The appraiser provides the lender with a written opinion of the property's value, and is client-paid for most refinances, switches, conventional mortgages and only in exceptional situations, high-ratio mortgages. It's required for refinances because you can only refinance up to 80% of your home's appraised value, and for some purchases and switches because the property becomes the lender's security. Keep in mind that when a realtor gives you an evaluation of a property's value, that should not be considered an appraisal for financing purposes. And given the hot housing market in some parts of Canada that are seeing bidding wars, some buyers are paying well over asking and the appraiser may determine that the property has a lower value, which could affect the buyer's financing. As always, please get in touch at any time if you have any questions.
Source: Invis and Mortgage Intelligence
Back to Main News Page